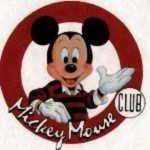 I know I have blogged about this before, but watching YouTube today brought it back to the forefront of my mind.
When I was in high school, I LOVED LOVED LOVED the all new Mickey Mouse Club. This is the show that spawned Britney Spears, Keri Russell, and Justin Timberlake. I was a fan from the beginning–well, once we got The Disney Channel installed in my house. Back then, I had to beg and plead for us to get cable in the first place, and The Disney Channel was a premium channel, like HBO or Showtime! My parents knew how important Disney was to me, so they sprang for the premium. Back then, my cable life revolved around The Disney Channel, MTV, BET, and VH1. I loved music videos and there was no shortage of them in the early 90s.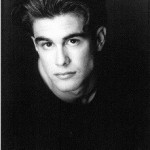 I started watching MMC when I saw the video for Summer Vacation by The Party on MTV. I thought Damon Pampolina was the hottest thing on TV. I was ready for a new crush–I was over my New Kids on the Block phase, Joey Lawrence and Kirk Cameron did nothing for me, and Dino and Glenn Medeiros were just too old. I am not sure how I figured out that The Party had to do with The Disney Channel, but once I realized that The Party was made up of Mouseketeers from MMC, I was hooked. My crush on Damon was short-lived, though. I started watching MMC in its third season, and that's the season that Ricky Luna started. More on that later.
The show, to me, was so different from any other show. It wasn't a typical multi-camera sitcom filmed in beta. It was a variety show, with skits, singing, and dancing. My favorite was the musical numbers. I liked learning the dance steps and I liked singing along. The cast members used their own names, and at the end of a taping, they let the audience come down and dance with them, which made them seem more approachable than say, the kids on Blossom. I really wanted to be friends with all of them.
My life back then mostly consisted of school (ugh), an after school job at the deli, marathon phone conversations with my best friends (our record: 13 hours), writing (mostly fanfic), and music. I wasn't getting out much nor was I participating in a lot of school activities. My life was MMC and those kids. I wrote fan fiction about them before it was cool. If I wasn't planted in front of the TV at 5:30pm Monday through Friday, then the VCR was recording the show. That show was the reason I got up some mornings, the reason I got dressed and did my hair. Maybe I was just going to be in front of the TV all day, frantically rewinding the VCR so I could learn yet another dance step, but I was up and moving. And that was a good thing.
There were two Mousketeers who inspired me the most. One was Mylin Brooks. I thought she was absolutely beautiful. She had this gorgeous dark hair, this beautiful face, and she was on a TV show that was filmed at Disney World. She was smart and talented and I desperately wanted to be her.
It was this video here that started my fascination with Mylin:
Please refresh if the videos aren't showing up. YouTube is being a pain in the rear.
Ah yes, Disney Channel's watered-down pop lyrics. I didn't care. I watched the video all the time. I even learned the steps. I can still do most of the steps. I NEVER in a million years would have imagined that one day, this would happen:
Through the wonders of the Internet, I reached out and asked Mylin to be my friend on MySpace back when MySpace was cool. She accepted, and we began talking back and forth. When everyone moved to Facebook, she and I kept in touch on there. I was part of her "American Girl" street team back in 2006. It was amazing to get to work with her.
In July of 2010, I finally got to meet and spend the day with this woman, and let me tell you, she is just as sweet as she is beautiful. My mom is tickled pink because she knew how important MMC was to me, and she knew how important those kids were to me.
The other Mouseketeer that changed my life was Ricky Luna. I had an obscene crush on him when I was a teenager, and I didn't care. Every single day from 5:20-6:00pm, I would sit in front of my TV, VCR remote in hand, ready to tape anything with Ricky in it.
When the MMC came on, the Mouseketeers would pop into a circle and say their names. He popped into his circle, yelled "Ricky!" and I was instantly head over heels. Well, as much as a girl can be with a guy whose first name is the only thing she knew about him. But we don't need to worry about that. Look at this video:
He's the one in the red shirt and the suspenders. I dare you to say you don't understand how teenage me could have fallen for that total Mr. Hottyness.
I got to meet him for the first time in 1993, when MMC came to Cleveland to do a tour. Boy did I make a fool out of myself. I grabbed him and yelled "I'M IN LOVE WITH YOU." Mortifying. Forgive me. I had no social skills and I was face-to-face with the object of my teenage fantasies OMG what was my life??? Don't judge me.
Here are a couple of pix from that weekend:
Forgive the blurriness. I scanned these back in 1997 when I had no idea how to really work a scanner.
In late 1997, Geocities came out. I could make my own web page, what! So I did. I made a Ricky Luna fan site. If you google "Ronni's Ricky Luna Fan Page" some old, old, old mirrors of that site will come up. Good times. I made that site in hopes that Ricky would do a search of his name and find it. He did. That site was the top hit in all the search engines. He contacted me and we kept in touch on and off over the next several years. MySpace and Facebook kept us even more in touch. Back in 2009, this happened:
Yeah, it was pretty awesome. I got to hang out with him and his manager's family. It was a really fun day. He lived up to the crush that 17-year old me had on him and then some because he's just an awesome, kind, and warm human being. We laugh about my declaration of love for him at Tower City mall back in 1993. I still can't believe I did that. Anyway, now he's a super talented producer and he makes really good music, which you can download for free from his site. I recommend the Electro Bomba mini mix. You can get it here.
I'm proud to call him my friend.
I leave you with this video. I just watched it again and it gave me chills because I loved it so much back then. And as I belted along with it, remembering all the words, I realized that I still love it today.
If only The Disney Channel was still this awesome. Oh well. At least they have Phineas & Ferb.
This post is cross posted at my Disney blog. Feel free to visit and follow!