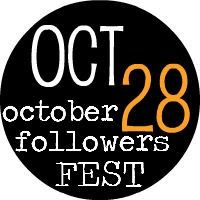 WhooHooo! Fall Follower Fest!
I mean, what's the point of blogging if no one reads it, right? So, I'm looking for new followers and new friends. Thank you for visiting. Grab a warm drink and a blanket and get comfortable. I'd love for you to stick around a bit.
The hosts (Casey, Much Love-illy, Jess, and Danielle) of this massive blog hop asked that we post something about autumn. I thought I'd post a combo autumn/intro post by listing some of my favorite things about fall.
one.
The brilliant colors, especially the reds.

two.
Pumpkins are so adorable and bright.

three.
Sunsets are the most gorgeous in the fall.

four.
Thanksgiving.

five.
Cool nights and fire pits.

If you visit and deem my blog worthy to follow, let me know in the comments.
I can't wait to meet you!