one.
Listening to my "Eleventied™" mix on my iPod.
This is the playlist that consists of all my favorite songs.
Some examples?
a. Anywhere Is by Enya (DUH)
b. Soul Man by Kid N Play
c. Cry Little Sister (Theme from The Lost Boys)
d. Addicted by Kelly Clarkson
e. Helena Beat by Foster the People.
f. We Belong by Pat Benetar
g. I Can't Dance by Genesis
38 songs. 2.7 hours of listening AWESOME for moi.
Hey, I never said I was cool.

two.
Long, hot baths with a Lush bath bomb.
Especially the Dragon's Egg bomb.
The bath bomb that keeps on giving.
It's one of the slow release ones. It smells amazing.
It crackles!
AND IT HAS GLITTER.
It turns the water the most gorgeous, sparkly orange.
I love it.

three.
Demi Lovato is on the cover of my latest issue of Seventeen!
Don't ask why I still read Seventeen.
Actually, I'll tell you why.
I hope to be a YA author one day.
And I feel like Seventeen will give me some insight.
Or at least tell me what to avoid in my writing.

four.
Remembering that a year ago, Adam and I were at Disney World.
We'd eaten so much at Liberty Tree Tavern that we had to go into
The Hall of Presidents because we were too stuffed to move!
We'd eaten ourselves stupid.
I regret nothing.
And we get to do it again next month!

five.
My awesome houseguest is en route to my place RIGHT NOW!
She and her boyfriend are staying with us all week.
I CAN'T WAIT TO SEE HER!

six.
Beef and noodles in the Crock-Pot.
It smells DELICIOUS.
Dinner is going to be great.
Yum.

seven.
Just getting word that
Make It Or Break It
returns to ABC Family March 26.
WooooooHooooo!
YAY gymnastics!!!

eight.
Feeling like myself again.
The fatigue has eased up.
My appetite is coming back.
I'm ready to do yoga again,
and I'm planning to go back tomorrow.

nine.
Not only did I have the most amazing brunch at
Bleeding Heart Bakery & Cafe,
but I found out some awesome news about a couple of my friends.

I'm so happy for them!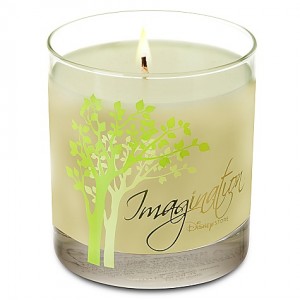 [via]
ten.
My Disney Imagination candle.
It makes the place smell like
DISNEY!
and HAPPINESS.
What stuff do you like today?
---
Linking up with: