Hey guys!
I have a confession to make. It's kinda lonely in the blogging world for a girl of color. So, any time I come across a great blog by a fellow brown woman (especially one in an interracial relationship), I get kinda giddy. And that is EXACTLY what I did when I stumbled upon Celeste's blog. I mean, creative, beautiful, hair? Yes please!
I want lots of people to get to know this wonderful person, who has been so very patient while waiting for me to get this post up. She's also been feeling sick, so go and give her some love after you read this.
So, without further ado, meet Celeste!
---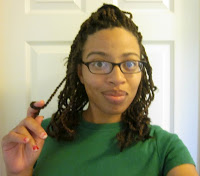 Hey ya'll (that's Southern for 'hello everyone')! My name is Celeste and I am a sponsor this month on Ronni's amazing blog. I thought I would introduce myself so you can get to know me a little better.
I blog over at Crazy Beautiful Unique where I talk about all kinds of stuff. On Tuesdays, I have a feature called "5 Great Etsy Gifts for…", where I go window shopping on Etsy and find 5 items that would make great gifts within that week's theme. Last week, the theme was Autumn, so I found cute hats, scarves, and gloves on Etsy to share with my readers. I would love for you to stop by on Tuesdays to see what I find on Etsy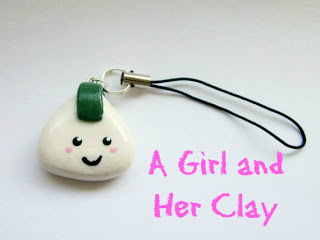 Speaking of Etsy, I also have a shop on there called A Girl and Her Clay. I sell cute charms and jewelry that I made from polymer clay. It's a new craft medium for me, but I'm loving it so far! Clay is so versatile and easy to work with. I'm still learning lessons about the do's and don'ts of clay along the way. For example, I placed some charms I made on a Styrofoam plate to make more room on my craft table. Well, when it came time for me to take the charms of the plate and place them in the oven, the charms had begun to form a sticky bound to the plate. I had to take my blade and gently scrape them off. Lesson learned! LOL!
On the more personal side – I've been married for almost 6 years to the most amazing man who is truly my best friend and better half. We have two 'fur babies' together, a dog named Peanut and a cat named Oreo. We love to spend time together walking, talking, playing video and board games, watching anime (Japanese cartoons) and hanging out with our friends.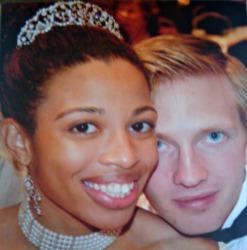 I am a certified expanded duty dental assistant, which is very hard to become. The national board test you have to take are incredibly hard, but rewarding once you know you've passed them. Unfortunately, I have not yet been able to work as a dental assistant because about 2 months after graduating from school, I was diagnosed with Tourette's syndrome. This affects the right side of my body (which I'm right-handed) so I don't trust myself to handle sharp instruments around patients just yet. Along with this, I also deal with depression, bipolar disorder, and gluten intolerance. My life isn't easy, but I'm living and trying my best to stay positive.
Thanks for reading this and getting to know me a little bit better. I have tons more to tell you, but I don't have the time or space to in this guest post
I guess you'll have to come visit me at my blog to learn more about me. I look forward to meeting you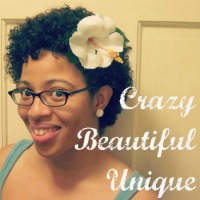 ---
What are you waiting for? Get over there and give her some love!!!!
Thanks for reading!