This week, Marie asks us what our favorite TV shows are. I don't watch a lot of TV. I get most of my media fix from books or the internet (damn you, tumblr. I can think of only one show I like to watch, and that's not even on all the time, and that show is Doctor Who.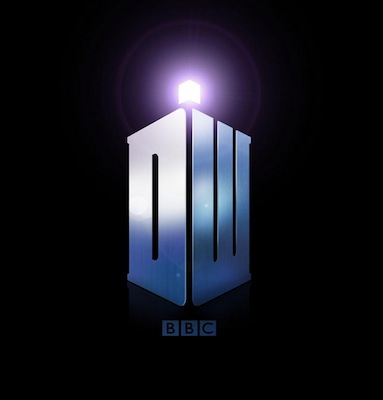 When Adam first started watching Doctor Who, I just didn't get into it. He started with the Eccleston episodes (the Ninth Doctor), and well, it seemed that every episode started with screaming. I have issues with screaming that isn't fun screaming. And this screaming was never fun.
But then the season went on, and I would find myself taking glimpses at the television. And then the episode The Empty Child came on, and I found myself very entertained by it. I still wasn't a convert until sometime when David Tennant became the Tenth Doctor, though. But when Matt Smith became the Eleventh Doctor, I kind of fell in love.
For a while, I had this habit of starting TV shows then just giving up on them. I was gung ho about Gossip Girl, but sometime during second season, I ran out of time and interest. My DVR was out of control and something had to give. Sometimes a show will give up on me. Earlier this year, I loved the cop show Golden Boy, but CBS cancelled it after just a few episodes. I don't even watch cop shows, but this one was different. It was more character driven rather than situational driven, and I was loving the chemistry between the actors. Sadly, CBS holds more value in shows like Two Broke Girls (which I hate) than really good shows with great content.
Which is fine. I don't mind having less TV to watch. And Adam watches enough for both of us.
I did watch a lot of TV when I was growing up. Even through adulthood. I set my days of the week by which shows were coming on that night. Some of my favorites from the past include Punky Brewster, Silver Spoons, Webster, Mr. Belvedere, Who's the Boss, Full House, Family Matters, Perfect Strangers, Amen, 227, Golden Girls, The Cosby Show, A Different World, The Charmings, Different Strokes, Roseanne, Hunter, Quantum Leap, Small Wonder, The Mickey Mouse Club, Arrested Development, Make It or Break It, The O.C., Queer as Folk, Sex and the City (duh, my son is named Aidan), and many many more.
I used to watch some reality TV. I was so into Big Brother, and I loved, loved, loved America's Top Model before it turned all crazy. I used to also enjoy What Not To Wear, and I enjoy certain cooking shows. When I was pregnant with Aidan, I tortured myself with episodes of A Baby Story. If I catch an episode of House Hunters, I'll watch it happily. Don't let there be a marathon. Hello! I was also a big fan of Tia & Tamera for a while there. Every once in a while I'll get sucked into an episode of Dance Moms or something like that. But I don't seek out reality TV.
My sister was more into the cartoons. She loved all of them. With the exception of Popeye (especially the super old black and white ones) and the Flintstones, I really only cared for the rare cartoon specials. Like the rare episode of Strawberry Shortcake or Rainbow Brite, or the Charlie Brown holiday specials. I did not care for the Smurfs, and I thought Looney Toones was too much. I liked Woody Woodpecker, though, but it wasn't until I got older that I really appreciated Tom & Jerry.
I think I get frustrated with TV now because it's so homogenous. When I was growing up, there was a lot more diversity. Entire shows with casts of color and no stereotypical bullshit. Black people were professionals, their children were going to college, and the parents were active and caring for their children. Now, everything is quirky with a few actors of color on the fringes, with thinly veiled racism or stereotyping, and I'm so BORED with it.
OR everything is paranormal and dark. Adam LOVES Breaking Bad. I refuse to watch it. I can hear the screaming from the other room and I have to put on headphones. Game of Thrones is another one that seems way too violent for me. I don't even know what else is popular now–I ignore most of the stuff that pops up on my Twitter and Facebook feed when people are talking TV shows.
I don't judge other people for watching lots of TV. I know that's how they escape, just like how mine is the internet and books. It's just not my first choice for entertainment these days.