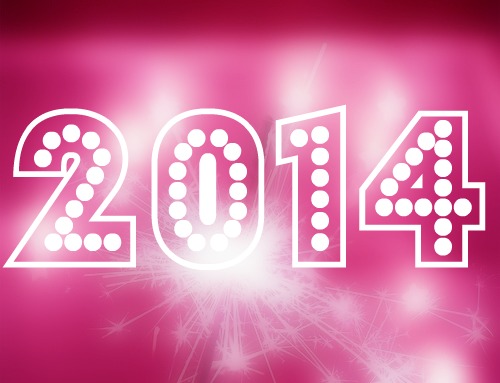 source
Seek the wisdom that will untie your knot.
Seek the path that demands your whole being. — Rumi
Holy cow. That quote is speaking to me right now. Rumi, ladies and gentlemen.
You see, I spend most of my life not really present. It's really weird those moments I am present because things are so bright and vivid. It's overwhelming sometimes, which is why, after a lot of social interaction, I run and hide for a few days. I'm used to seeing everything through this haze that lives permanently in my brain. When I think of my past, I see it through that same haze, and I always wonder what was going through my mind for me to make the choices I did, good or bad.
This year, I am going to do something that will break things wide open for me. It will pull me out of that comfortable haze and force me to be present and push myself in ways I haven't in years. I am scared and insecure and freaking out about it. But I'm going to go for it because if not now, when? I have the time. I have the money. I have the fear–but not the paralyzing kind. It's the "I'm out of fucks to give so what the hell?" kind. I may as well… what have I got to lose? I have the support for it–a surprising amount–from friends and those closest to me. So… why not do this? I will always regret it if I don't. I regret that I let people talk me out of it sooner. But then, I wouldn't have Aidan. So there's that.
(That's one good thing about Adam. He's remarkably supportive of all the harebrained ideas I come up with, knowing that there is a chance things might not pan out. I daresay HE'S more supportive of me than I am of myself in these endeavors. It's like with the yoga teacher training–I still don't know if I ever want to teach yoga full time, but I have absolutely no regrets for doing the training, and I would do it all over again.)
Truthfully, I'm writing this post while I am feeling a bit down. It's been a hard few weeks for me, so I'm dealing with that. Having Aidan here is a huge help, though. He's hilarious and kind and I hope he stays that way when the hormones start driving him crazy.
Even though I'm feeling kinda down for a bunch of reasons I'd rather not go into on here (thank you baby Jesus for a certain friend who gets it and is gentle with me because of it), I'm not going to let it keep me from having hopes and dreams for 2014. I always start the year like this even though I don't officially make resolutions.
So, with that said…
Things that Need to Happen in 2014
– a trip to New Orleans (already planned)
– a trip to Jekyll Island (Thanksmas at the beach!)
– a trip to Disney World (trying to figure out the timing for this)
– acting classes (if at Second City, will sign up January 31, when the early bird registration for Spring session opens, if elsewhere, will sign up whenever that early bird registration for Spring session opens)
– more yoga (I need it. Truly.)
– more exercising (time to dust off the ole stationary bike)
– better financial decisions
– NO MORE SODA
– complete and revise novel for submission
– less time on social media (already failing at this)
– more time with my mommy
– more time with Aidan
Hopes for 2014
– more travel (New York City to see Wanda and T, California for the Candles in the Window and also to visit friends, Arkansas to visit friends and get into some serious nature, Sukhava Bodhe for at least two days….)
– more background acting work (Insurgent, please please please, and maybe not as Abnegation this time, but I'll take what I can get and I will like it!)
– financial comfort (I really like being able to buy whatever I want–within reason, of course–and also spoiling Aidan and my mom)
– more fresh, whole foods and less meat in my diet
– better physical shape
– the guts to audition for real acting roles, small or large
– serious decluttering on a literal and a figurative level
– making new friends and appreciating the friends I already have even more
– have enough work-from-home projects so I am comfortable financially
– keep the place cleaner
– more self care (massages, positive self talk, spa days, etc.)
In My Dreams for 2014
– landing actual acting roles, small or large
– getting a publishing contract
– meeting a certain actor (if you don't know by now then whose blog have you been reading all this time?)
– a trip to Paris (I want to sit on that lawn by the Eiffel Tower and stare at it while eating macarons from Laduree…oh and I guess visit some of the other sites and museums and things I mean I might as well while I'm there)
There are a bunch of new books coming out this year that I'm excited about, a certain movie that my face may or may not actually show up in, Betsy Tinney's CD will be here sooooon, and I'm so looking forward to that. Of course, I'm looking forward to new music, new experiences, new everything. Here's hoping that 2014 is filled with love, light, peace, happiness, good health, amazing opportunities, and positivity for all of us. No fear, go for your dreams, leap, and a net will appear. Be willing to let go of what does not serve you to make room for that which does. All that la di da stuff. Sending it to me and all of you.
Happy New Year!