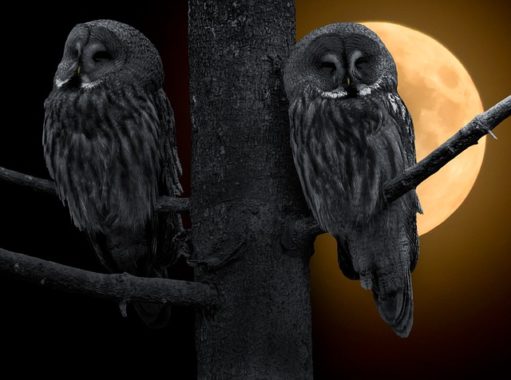 I'm a night owl. I've talked about this a billion times on this blog.
I love being a night owl. I love the middle of the night. It's quiet. I feel no pressure to be on. I feel more creative and comfortable. Safe, maybe. I do my best writing in the middle of the night.
However.
I've begun working my day job again, in addition to another Berlitz contract, AND another short job coming later this week.
I'm also starting to move from brainstorming books to actually attempting to write them.
It's tough reconciling this.
The freelance work is a little easier. They give me the work, a deadline, and leave me to it. I can do it when I feel like it, when I feel most alert, and when I can bust it out (as long as I focus!).
The day job? That's a bit harder to manage. There are expectations of me being available from 9–5 (with an hour break for lunch), which means I need to be awake and alert. I also need to be awake because I'm copy editing things that get reviewed by lawyers and represent a huge company. Mistakes would be awful. It's been unusually busy the last few weeks, so my brain is fried at the end of the day. I work from home, but that presents its own set of challenges. I have a sick kitty who wants attention all the time.1 I have to clean up after him every day. Sometimes I just hate being on high alert when I want to be napping.2 And I'm still technically recovering from surgery, so by the end of the day Wednesdays I am tapped out completely. My surgery site feels prickly, my back aches, and I'm exhausted mentally and physically. Friday, I signed off work at 5pm, ate dinner, read a bit, fell asleep at 630pm and woke up at 330am. Stayed up for 90 minutes before crashing again at 5am, and woke up for the day at 1030am. I broke my 27 day Duolingo streak (I'm learning Spanish! 32% fluent!) and didn't even have the energy to mind too much. I was just that tired.
But sometimes, even when I'm struggling to keep my eyes open during the day, I wake up around 10pm. I want to write and watch Netflix and read and listen to music. This does not work when I have to be up in the morning!
I try to combat the fatigue by opening the curtains and letting the natural light shine on me while I work (and the cats sometimes enjoy a nice sunbeam bath as well). I drink V8 Energy, which is green tea, not coffee, and has a full serving of fruits and vegetables. I try to eat breakfast—yogurt and a Zone bar. Sometimes I'll have tea. It could be the V8 kicking in and keeping me up, so I take melatonin at night. That knocks me out within 25 minutes, but the problem is that I rarely feel completely awake in the mornings. So, we begin again.
I would rather sleep in the day and stay up all night. (Except when I am at Disney World.)
Being a night owl is at odds with our society. Granted, there are more 24 hour options available, and there is the internet. But if I want to hold down a job, I have to be "normal" and well, it's been decades and I've never truly adjusted to "normal." So, the trouble with being a night owl is right now. It's after 2am. I have to be up at 845am, work my 9–5 job and then do a few hours of freelance after. Plus eat and give Fi attention and take my vitamins and my meds. And try to squeeze in some writing. And connecting with my writer friends.
It's a lovely, lush busy life, but it's also exhausting. But what can I do?
Being a night owl is tricky. But I'll manage it. Because honestly, my life is pretty cool right now. I really don't want to trade it for a normal sleeping rhythm.
(Sorry for the random post. Just felt like chatting, I guess.)
Till next time!
I don't mind it too much. He curls up right next to me or lays behind me, and I kiss his head over and over. I love my little Fi so much. ↩
This is not to say I am ungrateful for the job. It's a pretty sweet gig I have, and I am lucky to have it. ↩