Look. I try to be positive and upbeat despite… well, you know. Everything, really. The country is a trash fire, I'm scared all the time someone's going to whip out a gun and shoot us all up (this is probably why I rarely leave the house anymore), I hate the cold, and I'm weary in my bones.
BUT
I try to live in this perpetual attitude of gratitude, because there is a lot to be thankful for. Black Panther is mind blowing. I still love my mini office. I get to drink tea every day. Electric blankets and "My Heat" space heaters are amazing. I have incredible, patient, lovely best friends. My agent is awesome. People make outstanding custom content for The Sims.
Maybe I'm grasping at straws right now. Sometimes I get desperate like that.
The fact is, so far, 2018 has been…not great. These are the main reasons why.
• My sweet, sweet kitty Fi passed away
• I lost my driver's license. It was a pain to go through the hoops to get a duplicate. In Illinois, you don't get your license the same day anymore. You get a temp, and they mail the real to you at some point. The post office RETURNED my license instead of delivering it to me. So I get to go through all those hoops again, and hope they don't return it this time.
The Chicago USPS is awful.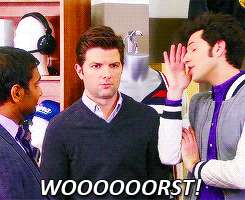 • Depression/anxiety are trying their best to get me, and some most days it's easier to let them win.
• I've already been sick twice, and anxiety makes me feel nauseated almost all day every day anymore.
• I'm not sleeping well due to various factors, such as the aforementioned depression/anxiety, noise, and stress.
• I'm not eating very well, because my appetite has been weird since I've been sick. Also, see anxiety/depression.
• My health insurance premium went up. Along with that, I have new copays and other copays that are more expensive.
• My expenses keep going up. Which sucks because…
• I get to go job hunting sometime in the spring.
• The universe decided it would be a really fun time to have a recruiter try to recruit me for the job I'm losing in April. Because I love it being rubbed in my face that I might be stressed out and worried about money in several months time because of weird rules and things I don't understand. I'm so scared it's going to be 2006–2007 all over again and I'm freaking out about it.
That's just some of them. I didn't even touch the biggest things.
I mean, I get it. I know my problems aren't super huge. There is a lot worse happening in the world all the time. And the guilt of my frustration and sadness compounds the anxiety and depression…no wonder I can barely eat. Or sleep.
I'm looking at the first two months of 2018 like: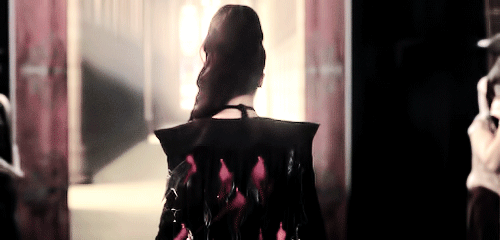 I was so excited to start the year. Now I'm scared of what's waiting for me.
I'm really praying things get better.