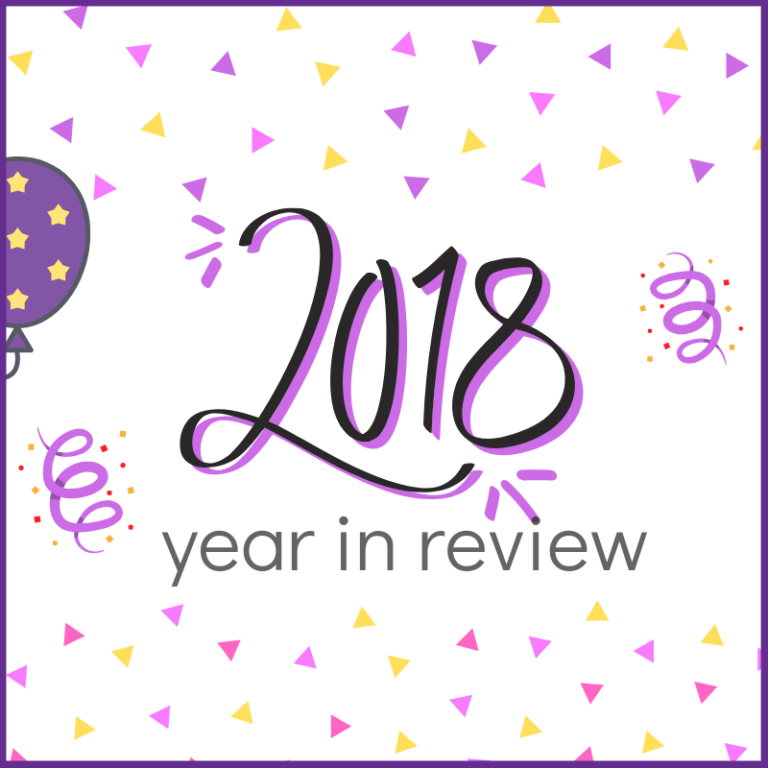 Was 2018 a good year for you?
2018 started off rough, not gonna lie. I got sick twice, I lost my sweet Fi, and some publishing things didn't work out like I'd hoped. My day job ended in April, and while I needed the break I did worry about money. I got frozen shoulder. Too many migraines. Depression was right there all the time, just waiting to take over. Sometimes it did. I felt lonely and exhausted and like all I did was mess up and disappoint people. I had to take a major break from social media and the writing community because my head was a mess.
Lots of tears and frustration in those first months.
But then on May 1, I had a spa day which included a chakra balancing. And suddenly, I felt a shift. Things started changing. I started feeling hope and strength again.
I visited my mommy. I took the time off to rest and enjoy playing The Sims. I started meeting new people. I started getting more interest in my book.
Summer came and things completely shifted! Adam and I celebrated our ten year wedding anniversary, and he asked me to plan a trip to Disney for later in the year! We went to Atlanta and Jekyll to visit family and see friends. I started seeing a chiropractor. I got to go to Tennessee and I saw a baby bear!
In the fall, I got a new job which was OK, but then I landed a better job, with a reverse commute and a great team and more pay. My son turned 16!
But my BIGGEST NEWS is that my book sold. My first novel is going to be published by Little Brown Books for Young Readers, my dream publisher. November 12, 2019, my book will be on shelves, but I'll let you know when you can pre-order it.
My BOOK SOLD. To my DREAM PUBLISHER. I've been pursuing this seriously since 2005. Thirteen years. And I still can't believe it's happening.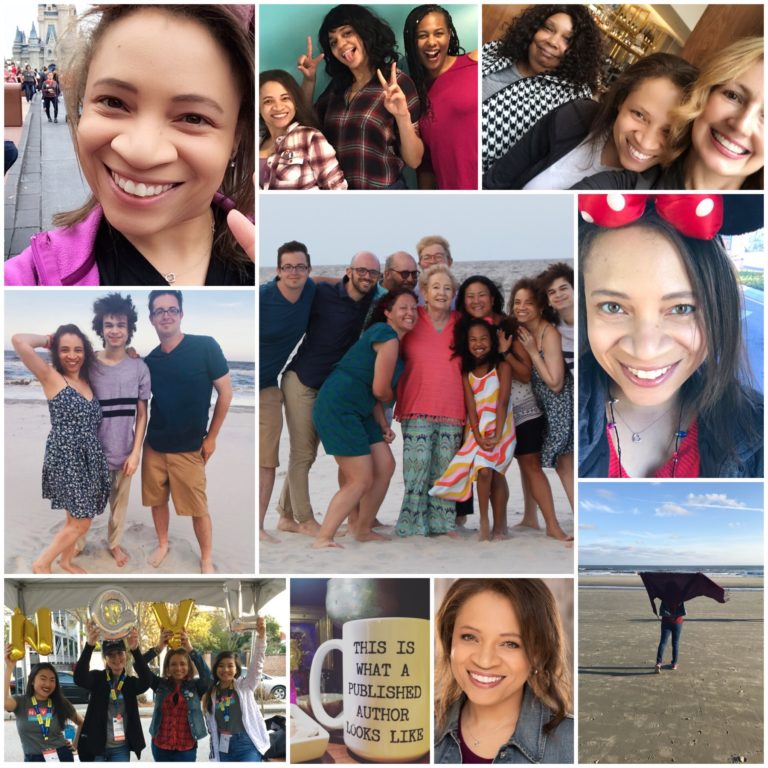 What did you do in 2018 that you'd never done before?
– SOLD A NOVEL!
– stayed at Disney's Coronado Springs resort
– rode Slinky Dog Dash
– saw a baby bear in the wild!
– rode a chairlift
– had a chakra balancing
– had a real photo shoot
– attended YALLFEST
Did anyone close to you give birth?
No.
Did anyone close to you die?
I lost my dear Fi in February.
What countries did you visit?
I stayed domestic this year. But in the US, I visited Florida, South Carolina, Ohio, Georgia, and Wisconsin
What date(s) from 2018 will remain etched upon your memory, and why?
February 24, 2018: the day I lost my dear Fi
May 1, 2018: RESET
June 13, 2018: the day I got THE CALL that my novel had sold!
July 27, 2018: 10 years!
September 18, 2018: When I got to officially announce my book deal. I got SO MUCH LOVE I cried!
November 27, 2018: the day I started the job that (so far) I really, really like
What was your biggest achievement of the year?
I SOLD MY NOVEL!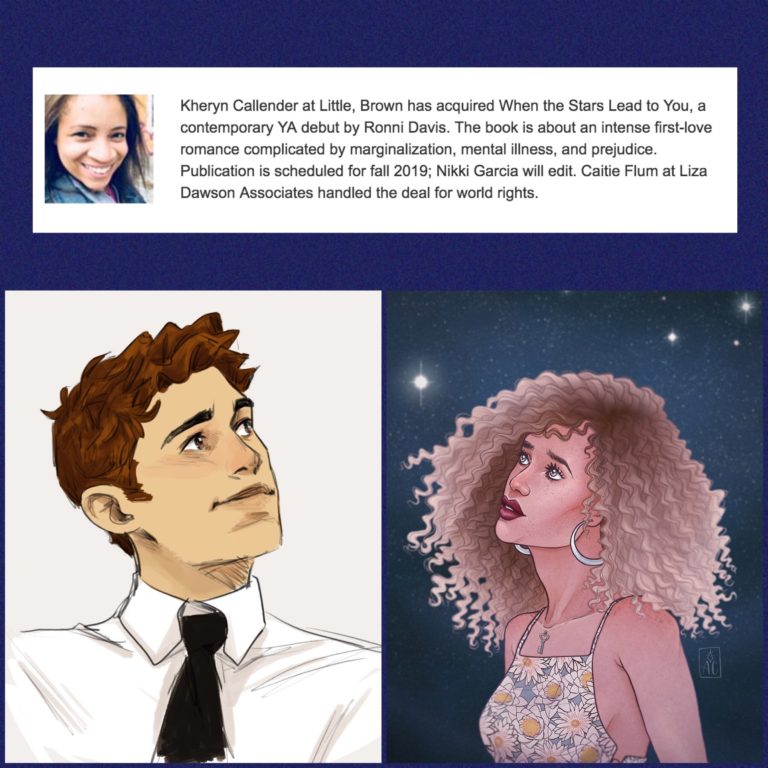 (ashton: linneart.tumblr.com | devon: alexiscastellanos.com)
I'm so happy you'll get to meet these two dreamy teens this November!
What was your biggest failure?
– keeping the apartment clean. EPIC FAIL on that one.
– not keeping up with my gratitude journal as regularly as I'd have liked.
– not eating enough leafy greens.
– not doing enough yoga or barre.
Did you suffer illness or injury?
– frozen shoulder (started in April, seemingly "thawing" now)
– the flu (January)
– migraines, ugh
Where did most of your money go?
bills, books, travel, gaming
What song(s) will always remind you of 2018?
– thank u, next—Ariana Grande
– God is a Woman—Ariana Grande
– All The Stars (f. SZA)—Kendrick Lamar
– Never Fall In Love (f. MØ)—Jack Antonoff
– Warrior—Chloe x Halle
– I Like that—Janelle Monet
– Sober II (Melodrama)—Lorde
What do you wish you'd done more of?
– ***writing***
– yoga
– moving my body in general
– learning
– traveling
– journaling
– connecting with my friends
– spending time with my mommy
What do you wish you'd done less of?
– eating junk food
– procrastinating
– being afraid
What was your greatest musical discovery?
– EXES
– MØ
– King Princess
– Ariana Grande (I know I'm so late but she's a QUEEN)
What did you want and get?
– a trip to Disney World
– an upgraded computer for gaming
– a BOOK DEAL!
What did you want and not get?
– MORE AIDAN TIME (there is never enough)
– a visit to Morton Arboretum
– a trip abroad
– long hair
What did you do on your birthday, and how old were you?
I turned 44. I worked, then came home and collapsed. But to be fair, I'd been at Disney just recently, and wore the birthday button, and had many mini-celebrations, and that was fun!
What kept you sane?
– therapy
– friends
– The Sims
Which celebrity/public figure did you fancy the most?
I guess no one this year 🤔
What political issue stirred you the most?
😡
Tell us a valuable life lesson you learned in 2018.
I NEED to find a viable work-life balance! My family and leisure time is important, and I have to find a way to not work all the time but still make decent money. I'm tired, the place is a wreck, and I am doing stuff all the time but I don't feel like any progress is being made. Something's broken and needs to be fixed soon!
How would you describe your personal fashion concept in 2018?
at home: PJs, yoga pants, leggings, tops
out and about: skinny jeans and tops or sweaters
What one thing would have made your year immeasurably more satisfying?
making more money
Compared to this time last year, are you:
i. happier or sadder? in the middle
ii. thinner or fatter? fatter, definitely fatter
iii. richer or poorer? poorer (for now)
In 2019, I'm looking forward to:
My official debut year! I'm so excited (and nervous) about what's in store! 😱
HAPPY NEW YEAR!!